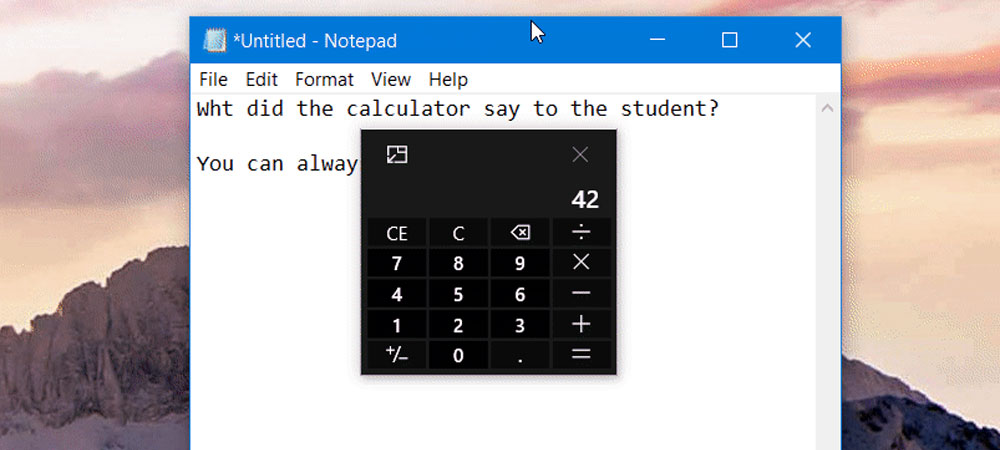 The Windows 10 calculator is a getting a compact mode and a new feature that allows you to show it always on top of other windows that may be open.
In a GitHub post for the Windows 10 Calculator project, Microsoft senior program manager Dave Grochocki revealed two new features coming to the calculator application.
The first is a "pin" option that causes the calculator to always stay on top of other windows, regardless of the window that is currently selected as illustrated below. This mode will be activated by clicking on a always-on-top button like 

 and users would exit the mode by clicking on a button similar to 

.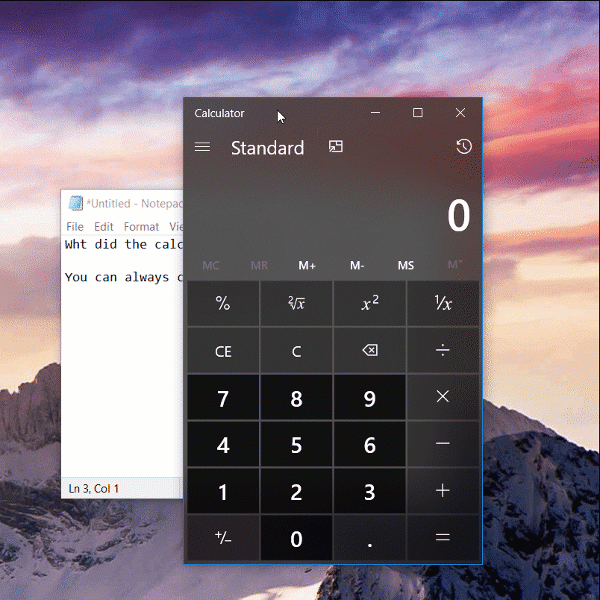 Grochocki has stated that this feature is the second most requested one in the Feedback Hub.
"This is our second-highest customer feedback request in Feedback Hub with some users reporting their only alternative is to pay for an app which is sticky."
In order to implement the always on top mode, Microsoft is using the Compact Overlay mode API. To support this implementation, Microsoft also needs to create a compact view of the calculator.
This compact mode will display only the buttons necessary to perform basic mathematical equations.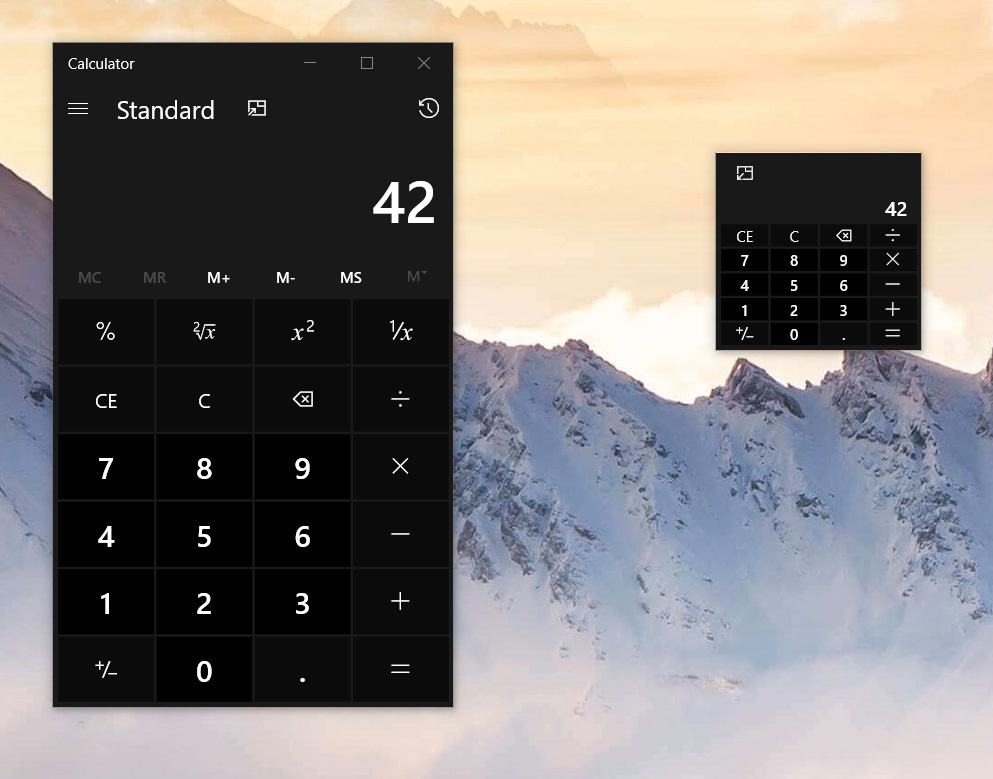 As of 15 hours ago, the always on top mode has been implemented in the GitHub project's source code so anyone can download, compile, and test the new feature.

It is not known when this will make it into an actual Windows 10 distribution.