The Chromium-based Microsoft Edge Dev and Canary builds now have the ability to read aloud selected text on a web page in 24 different voices from 21 different locales. Included are cloud powered "neural" voices that sound more natural when reading text.
The original Microsoft Edge already contained the "Read Aloud" feature, but only included two male voices and one female voice, with all of the voices sounding like a robot.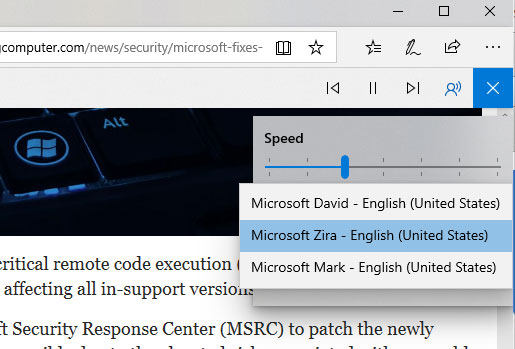 Microsoft has also ported the Read Aloud feature to their new Microsoft Edge, but now allows you to select from 24 different voices. These include numerous female and male voices using accents from different locales such as China, Japan, UK, France, Germany, and Mexico.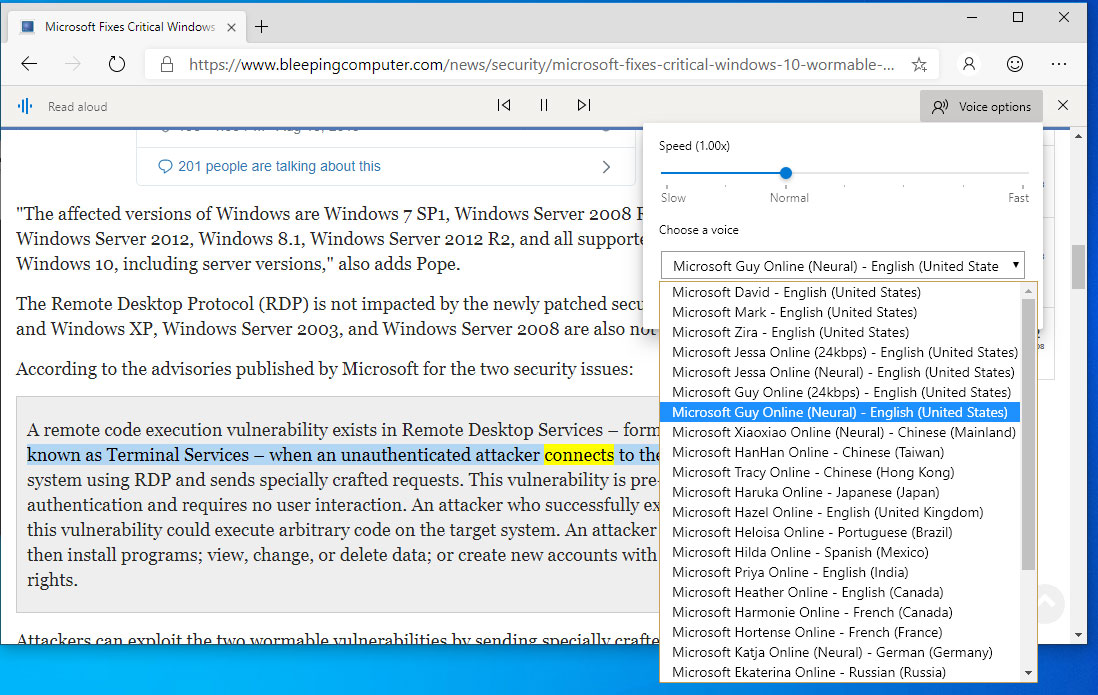 These new voices are all cloud-based, and come in three flavors; Standard, 24kbs, and Neural.  The 24kbps voices have a high bitrate, which makes them sound clearer, and the "Neural" voices are AI based and sound much more natural.
Microsoft describes their cloud-based voices as:
Neural voices – Powered by deep neural networks, these voices are the most natural sounding voices available today. 
Standard voices – These voices are the standard online voices offered by Microsoft Cognitive Services. Voices with "24kbps" in their title will sound clearer compared to other standard voices due to their improved audio bitrate.  
When testing the voices, the included 24kbps versions sounded clearer and had nice audio tones, but still had a robot-like feel. The Neural options, on the other hand, were far more natural sounding and at first hearing you may not even realize it's a synthesized voice.
For those who want to test this new feature, you can simply highlight some text and right-click on it. A context menu will appear with a "Read Aloud" option that you can then select to have Edge read the selected text.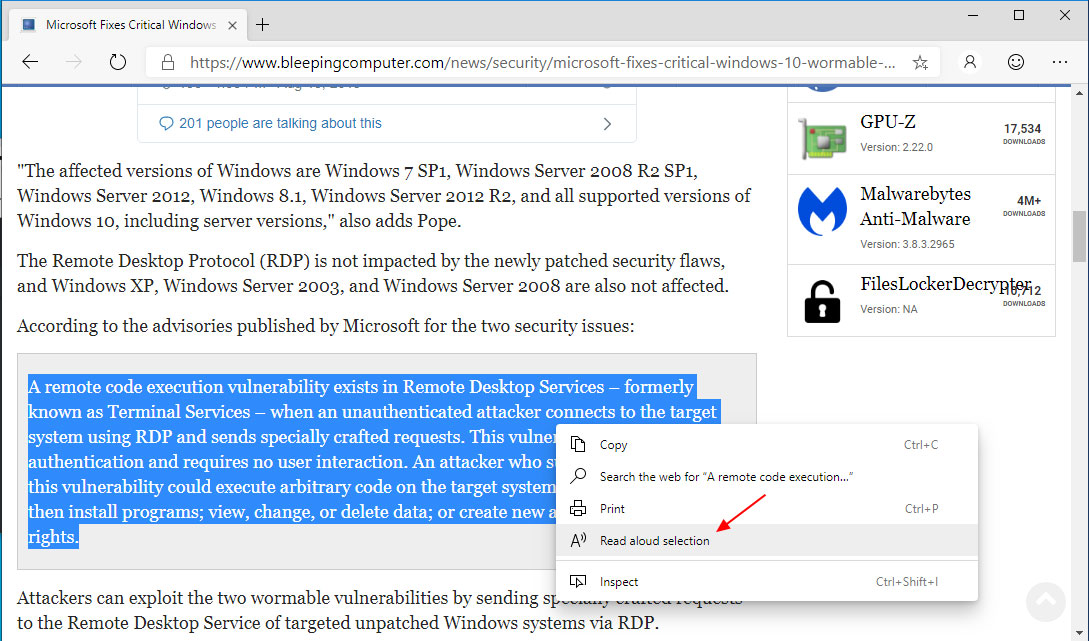 Below we created a quick demonstration of some of the voices that can be heard when using the Read Aloud feature.